St Catherine's Aged Care Services are creating new and redecorated spaces for our residents in two wings of our facility.
In 2016 the Board of Directors resolved to provide single room accommodation to all residents within two years.
To realize this commitment we have worked with designers and builders to transform seven shared rooms and five single rooms to twenty one new singles with ensuites and one large couples or twin room with a shared ensuite.
While a relaxing and modern bedroom and bathroom are very important, we feel that the creation of a new living area with a balcony overlooking the beautiful "OLD WORLD" garden will arouse a sense of community and peacefulness that inspires everyone to enjoy themselves and live life to the fullest.
We have also designed secluded lounge areas with tea stations for residents and their families to spend time together.
Our commitment to the people who currently live at SCACS and those that come to live here in the future is that we provide a space that is comfortable and beautifully furnished with state of the art services.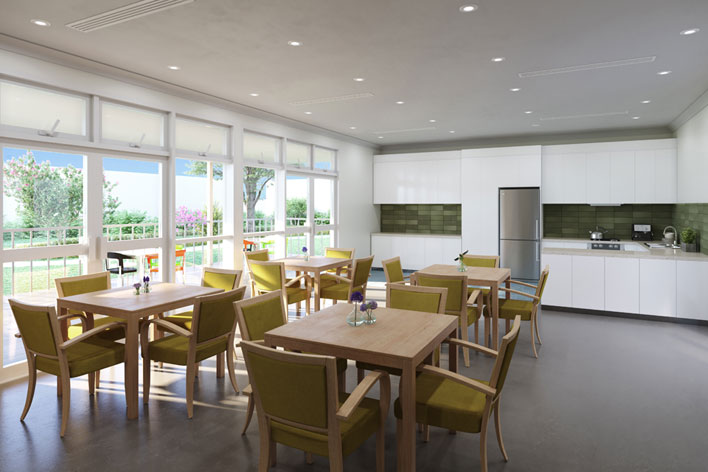 New Features
Bedrooms
Fully furnished with contemporary furnishings & window coverings inbuilt
Joinery & tiled modern bathroom.
Living Areas
Two new living areas fully furnished with contemporary furnishings & window coverings
Balcony with garden views, tea/coffee stations with stone tops and hot/chilled water.
Find Out More – Call 02 9805 1655